Now offering a new class: Tarot and the Art of Memory: The Minor Arcana! This class will be held on Sunday, April 25th, and is priced on a sliding scale.
Learn more about the Tarot and explore the ancient mysteries! Arnemancy is about Tarot, magic, Hermeticism, and occult philosophy. Explore these pages to learn more with the Reverend Erik Arneson.

Improving Memory Arts with U.S. Presidents
14 April 2021
-
Once, I won a game of Trivial Pursuit simply by having the U.S. Presidents memorized, in order, from Washington to Carter (I've since added on the more recent presidents to my memorized list), as well as similar lists for Kings of England and leaders of the Soviet Union. The question, as I recall it, was,... Read more »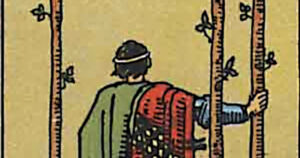 Aries II: The Three of Wands
9 April 2021
-
Continuing on the Decan Walk, we come to the second Decan of Aries, which stretches from 10° to 20° of the sign. This year, the Sun was in this Decan from March 30th to April 9th. In the Pacific Northwest, where I live, this is the time of year when the Sun is shining more and more, rain showers tend to be a little less frequent, and I complain a lot because the winter didn't get enough snow again.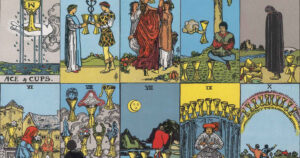 Enroll in Tarot and the Art of Memory: The Minor Arcana
8 April 2021
-
Learn how to use the fabled Art of Memory to memorize the Minor Arcana of the Tarot. This class introduces a method that once memorized, adapts quickly and easily to any standard Tarot deck. Learn how to use Giordano Bruno's powerful seals to memorize the meanings of the Minor Arcana, including the court cards. Enroll now!
Learn More
Schedule a Tarot reading, book the Reverend for events, and read the Arnemancy blog.