Learn more about the Tarot and explore the ancient mysteries! Arnemancy is about Tarot, magic, Hermeticism, and occult philosophy. Explore these pages to learn more with the Reverend Erik Arneson.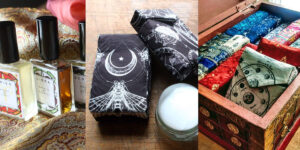 S01E02 – Cartomancy and Sortilege with T. Susan Chang
-
As the entire Internet already knows, T. Susan Chang has incredible oracular powers, so when I tell you that she's here on the second episode of the fledgling Arnemancy Podcast, it's probably a sign that we're building great things. Susan is co-host of the incredible Fortune's Wheelhouse podcast and the author of Tarot Correspondences: Ancient... Read more »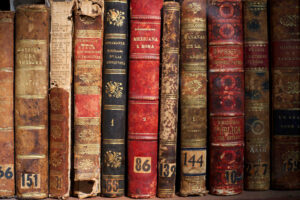 Review: Rosicrucian Trilogy: Modern Translations for the Three Founding Documents
-
Rosicrucian Trilogy: Fama Fraternitatis, 1614; Confessio Fraternitatis, 1615; The Chemical Wedding of Christian Rosenkreuz, 1616 Trans. Joscelyn Godwin, Christopher McIntosh, and Donate Pahnke McIntosh Weiser Books, 2016 184 pages Paperback $22.95 USA, ISBN 978-1-57863-603-7 Hardcover $45 USA, ISBN 978-1-57863-609-9 The Rosicrucian movement began with three mysterious documents published in the early 17th century in Kessel,... Read more »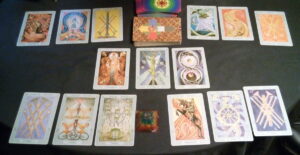 S01E01 – Cartomancy with Alexx Bollen
-
Introducing the Arnemancy Podcast! Following on the heels of My Alchemical Bromance, this podcast explores esotericism, Tarot, magic, and the occult. In the inaugural episode, I visit Alexx Bollen of the Alexxcast in his foam-walled podcasting dungeon to talk Tarot. I do my first ever reading using Aleister Crowley's Thoth Tarot and the results are... Read more »
Products from Amazon.com
‹
›
Learn More
Schedule a Tarot reading, book the Reverend for events, and read his thoughts and musings on the Tarot.