Learn more about the Tarot and explore the ancient mysteries! Arnemancy is about Tarot, magic, Hermeticism, and occult philosophy. Explore these pages to learn more with the Reverend Erik Arneson.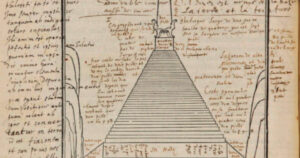 Marginalia with James Russell
20 January 2021
-
Dr. James Russell joins me for the third episode in my series on the Hypnerotomachia Poliphili. Dr. Russell is a book historian in Phoenix, Arizona. He completed his doctorate at the Institute of Medieval and Early Modern Studies at Durham University in the UK. James is interested in how material texts shape spiritual experiences. Focusing... Read more »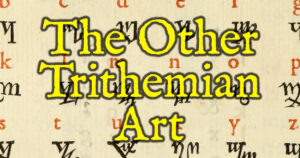 Now Enrolling the Other Trithemian Art
10 January 2021
-
I am now enrolling studients for a new class, The Other Trithemian Art: Secret Codes and Ciphers of the Magicians. This is a four week course that will teach you how to use codes and ciphers to enrich your magical practice. For a full description, read the class page. Since this class will involve extra... Read more »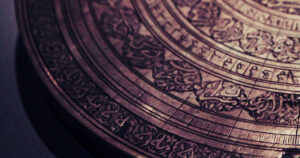 2021 Forecast with T. Susan Chang and Andrew B. Watt (Part 2)
30 December 2020
-
This is the second part of the 2021 Forecast episodes! Once again, I am joined by my two very amazing friends, cartomancer T. Susan Chang and astrologer Andrew B. Watt! In this episode, we cover July through December of 2021. You can find part one here. 2020 was a rotting radioactive carcass, belching toxic fumes... Read more »
Learn More
Schedule a Tarot reading, book the Reverend for events, and read the Arnemancy blog.