Learn more about the Tarot and explore the ancient mysteries! Arnemancy is about Tarot, magic, Hermeticism, and occult philosophy. Explore these pages to learn more with the Reverend Erik Arneson.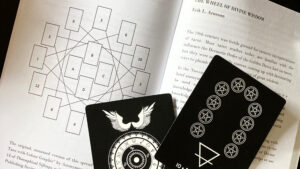 Learn to Create Your Own Tarot Spreads
17 January 2022
-
This announcement has been a long time coming! I am teaming up with my friend Coleman Stevenson of the Dark Exact to teach a new class on Tarot spreads! When reading tarot and oracle cards, context is everything. A well-designed spread can guide and focus a reading, leading to greater understanding and personal discovery. In... Read more »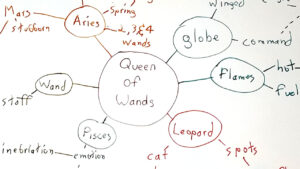 Using Tarot Webs to Understand Cards
3 January 2022
-
You've probably had the same experience I've had: no matter how well you begin to understand most of the cards in your Tarot deck, there are still one or two stubborn holdouts, mysteries that make your brain blank when you get them in a spread or as your daily card. In 2018 I got the... Read more »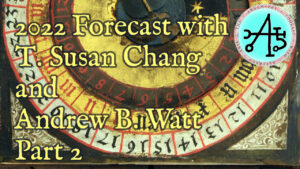 2022 Forecast with T. Susan Chang and Andrew B. Watt (Part 2)
31 December 2021
-
On the very eve of the New Year, I am joined by my two amazing friends, astrologer Andrew B. Watt and cartomancer T. Susan Chang, for part two of our 2022 Forecast! Join us as we put our divinatory skills to the test. As Andrew interprets astrological charts for each month, Susie draws Tarot cards, and I am there to moderate!Part two of the 2022 Forecast covers the months of July through December.
Learn More
Schedule a Tarot reading, book the Reverend for events, and read the Arnemancy blog.