Learn more about the Tarot and explore the ancient mysteries! Arnemancy is about Tarot, magic, Hermeticism, and occult philosophy. Explore these pages to learn more with the Reverend Erik Arneson.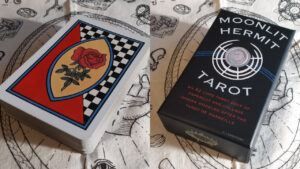 A Tale of Two Tarot Decks
17 November 2021
-
In this extra special episode, I will be interviewing two Tarot decks. I know what you are thinking: Tarot decks don't talk. But what if they could? Well, let's find out. My first guest this episode is an old and slightly crazy friend, my first edition copy of Robert M. Place's Alchemical Tarot. And after... Read more »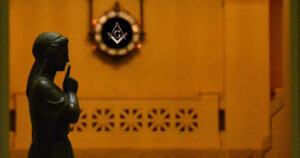 Group Mysticism with C.R. Dunning
5 November 2021
-
In this very special episode, C.R. "Chuck" Dunning, Jr., joins me to discuss meditation and mysticism in group practices. Chuck recently published a new book, The Contemplative Lodge: A Manual for Masons Doing Inner Work Together, which is a companion to his earlier book, Contemplative Masonry: Basic Applications of Mindfulness, Meditation, and Imagery for the Craft. While these books speak about Freemasonry, the techniques and insights come from Chuck's decades of experience as a counselor, meditator, mystic, and magician.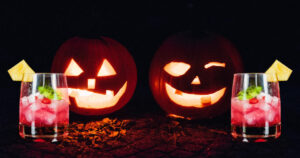 Alchemical Cocktails
25 October 2021
-
When I was just a baby esoteric type, I would frequent herbal shops to make homemade remedies—sorry to anyone who partook of one of those back in the day; I had no idea what I was doing, but at least I didn't charge! Decades later, my study of cocktail and spirit history (the liquid kind, in this case) has me creating far more potent and delicious concoctions. In a lot of ways, modern craft bartending is a continuation of what healers, alchemists, and other "wise people" have been doing for centuries. So let's 'double, double toil and trouble' ourselves with some booze alchemy.
Learn More
Schedule a Tarot reading, book the Reverend for events, and read the Arnemancy blog.