Learn more about the Tarot and explore the ancient mysteries! Arnemancy is about Tarot, magic, Hermeticism, and occult philosophy. Explore these pages to learn more with the Reverend Erik Arneson.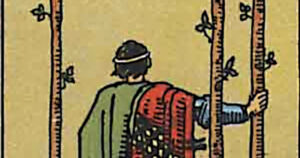 Aries II: The Three of Wands
9 April 2021
-
Continuing on the Decan Walk, we come to the second Decan of Aries, which stretches from 10° to 20° of the sign. This year, the Sun was in this Decan from March 30th to April 9th. In the Pacific Northwest, where I live, this is the time of year when the Sun is shining more and more, rain showers tend to be a little less frequent, and I complain a lot because the winter didn't get enough snow again.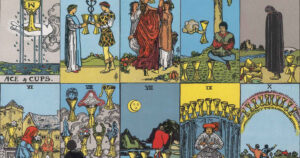 Enroll in Tarot and the Art of Memory: The Minor Arcana
8 April 2021
-
Learn how to use the fabled Art of Memory to memorize the Minor Arcana of the Tarot. This class introduces a method that once memorized, adapts quickly and easily to any standard Tarot deck. Learn how to use Giordano Bruno's powerful seals to memorize the meanings of the Minor Arcana, including the court cards. Enroll now!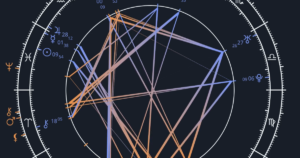 Science and Magic with Tres Henry
7 April 2021
-
Today, occultists and practitioners are fortunate to have the aid of modern tools like computers to aid in their studies. In this episode of the podcast, I am joined by one of the creators of such tools, Tres Henry. We discuss not only the role of software in magic, but the balance between rational science and mysticism. We also discuss geomancy, maintaining magical balance, and the responsibilities of a magician.
Learn More
Schedule a Tarot reading, book the Reverend for events, and read the Arnemancy blog.