The first Arnemancy Podcast live recording will be with Coleman Stevenson of The Dark Exact at Rose City Book Pub on Friday, September 13th!

Learn more about the Tarot and explore the ancient mysteries! Arnemancy is about Tarot, magic, Hermeticism, and occult philosophy. Explore these pages to learn more with the Reverend Erik Arneson.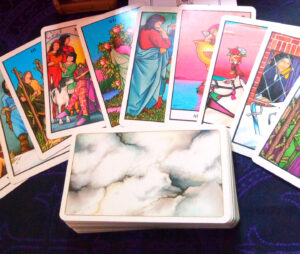 S01E06 Tarot and the Art of Memory
-
Welcome to the first Arnemancy Podcast solo show! In this episode, I talk about how to use Giordano Bruno's table method to memorize the Tarot's Minor Arcana pip cards. This mnemonic method can be a very effective method for not only recalling card meanings, but to understand the relationships between the cards. Here are some... Read more »

S01E05 Astrological Aspects with Ryhan Butler
-
Astrologer Ryhan Butler joins me on the podcast for a discussion of raising cats aspects in astrology. Aspects are the angles that planets make across the sky, and they define the relationships between planets at any given moment. They have a long and fascinating history, so in our conversation Ryhan leads us through the story... Read more »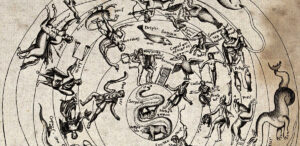 Astrological Mnemonic for House Triplicities
-
Classical astrology pays a lot of attention to the houses, which are fixed portions of the ecliptic tied to the horizon. In addition to the signs and planets in each house, houses are interpreted according to the triplicity rulers of the house's occupying sign. The topics associated with these rulers are known as the house... Read more »
Products from Amazon.com
‹
›
Learn More
Schedule a Tarot reading, book the Reverend for events, and read his thoughts and musings on the Tarot.