Learn more about the Tarot and explore the ancient mysteries! Arnemancy is about Tarot, magic, Hermeticism, and occult philosophy. Explore these pages to learn more with the Reverend Erik Arneson.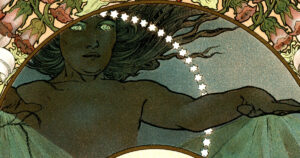 Mucha's Masterpiece with Thomas Negovan
29 July 2021
-
Thomas Negovan is the director of the Century Guild Museum of Art and author of Le Pater: Alphonse Mucha's Symbolist Masterpiece and the Lineage of Mysticism. He joins me in this special bonus podcast episode to discuss the work of Alphonse Mucha (1860-1939), especially his incredibly symbolic and deeply esoteric masterpiece, Le Pater. Mucha was... Read more »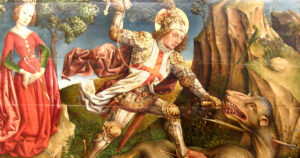 The Judgement and St. George
23 July 2021
-
The Judgment card tends to get less attention than the other cards of the Major Arcana. I suspect that even among occult circles, which tend to be less secular than the mainstream crowd, the Judgement card's imagery is a little too exoterically Christian for many tastes, lacking as it does the baroque archetypal mishmash of The Lovers or the heavy-metal overtones of The Devil to redeem it for contemporary sensibilities.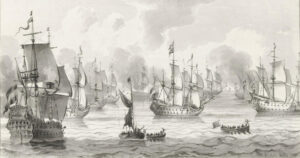 On a Boat with Captain Tres Henry
16 July 2021
-
You've got permission to come aboard this podcast episode! My guest in this episode is Captain Tres Henry, who also joined me back in April. We discuss divination, destiny, magic, and reality. Divination is not just a read-only operation, and we discuss what this means for the diviner who is also a magician. This is... Read more »
Learn More
Schedule a Tarot reading, book the Reverend for events, and read the Arnemancy blog.