Learn more about the Tarot and explore the ancient mysteries! Arnemancy is about Tarot, magic, Hermeticism, and occult philosophy. Explore these pages to learn more with the Reverend Erik Arneson.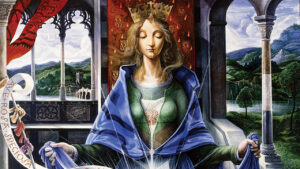 Friends of the Spirit with Michael Sanborn
24 May 2022
-
Greetings, listeners! For the past few months, we have been enjoying a deep exploration of Heinrich Cornelius Agrippa's Three Books of Occult Philosophy, and now it's time for us to make a brief detour. This bonus episode is an interview with my friend Michael Sanborn, who is releasing a translation of a new book, Letters... Read more »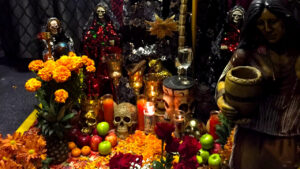 The Power of One
13 May 2022
-
This essay is a meditation stemming from visits to three shops in San Francisco, all of which provide items and services that can be utilized in spiritual systems, especially in alternative and non-mainstream beliefs. The three stores include a botánica (Tres Niñas Blancas in the Mission), an importer (The African Outlet in the Bayview), and... Read more »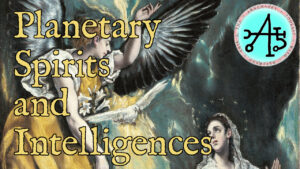 Planetary Spirits and Intelligences
11 May 2022
-
Here we are, at part six of our deep dive into Heinrich Cornelius Agrippa's Three Books of Occult Philosophy. We're over halfway done! I know it's been a weird ride, but hold on, because we haven't gotten to the strangest stuff yet. At this point in our exploration, we have developed a strong idea of... Read more »
Learn More
Schedule a Tarot reading, book the Reverend for events, and read the Arnemancy blog.