Great suffering for brief pleasure.
The Bruegel Tarot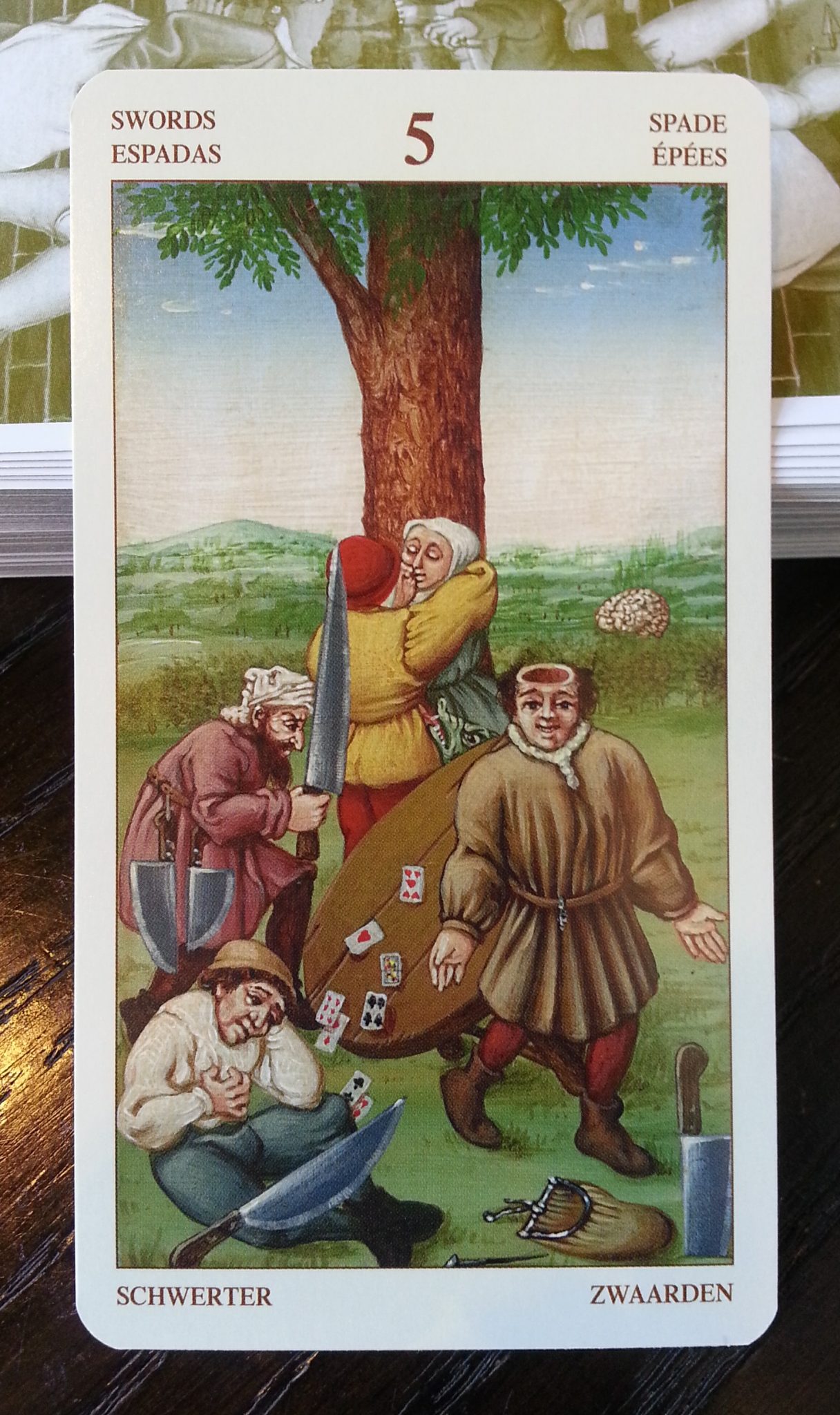 I love this new deck, the Bruegel Tarot by Lo Scarabeo! Before I get into the rather straightforward message of this card, please take a moment to look at the image and enjoy the great variety of imagery, both comic and macabre. There's a man in this card who appears to be the main character. The top of his head has been removed and his brain appears to be flying away while he stumbles cluelessly, grinning like an idiot. In the background, a couple is cupcaking1 beneath a tree, while a card game has been interrupted by a man having chest pains.
True to the classic imagery in this card, a sneaky ruffian is lurking with three of the swords. Oh, and look closer: Behind the upturned card table, some kind of green monster menaces the lovers beneath the tree! What does it all mean?
Prudence is a Good Idea
This card shows lust, gambling, too much excitement, thievery, idiocy, and greed. These are all behaviors we engage in when we lack the foresight of prudence. Short-term pleasures need to be measured carefully. It is far too easy to indulge in them while forgetting their long-term consequences.
The message of this particular card is pretty simple: Don't trade in your long-term happiness for immediate pleasures. This is a card that urges you to plan for the future, to step cautiously, and to temper your pleasure-seeking in exchange for easier times to come.
---
My younger brother informs me that this is the new hip term for public displays of affection. ↩