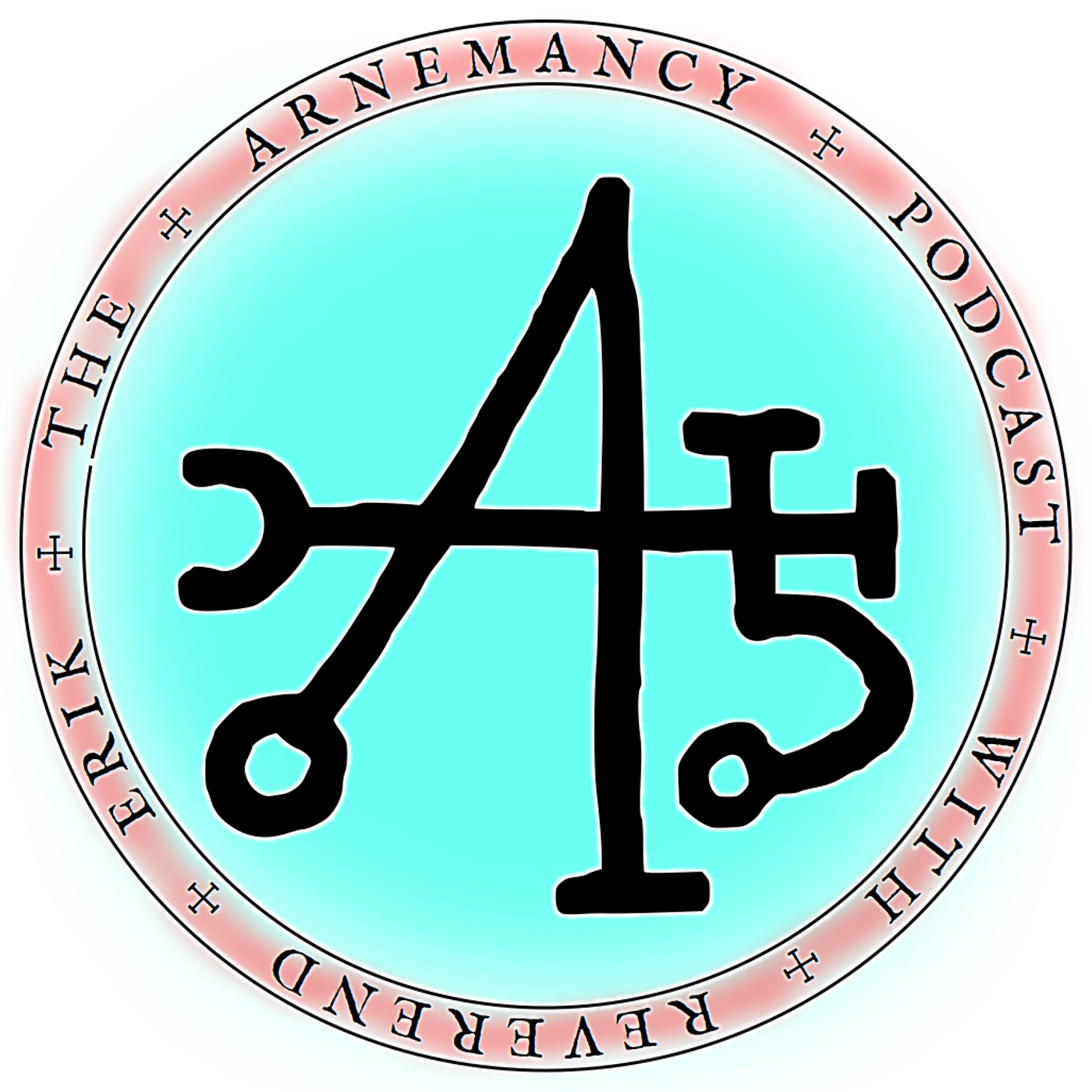 Dr. James Russell joins me for the third episode in my series on the Hypnerotomachia Poliphili. Dr. Russell is a book historian in Phoenix, Arizona. He completed his doctorate at the Institute of Medieval and Early Modern Studies at Durham University in the UK. James is interested in how material texts shape spiritual experiences. Focusing on early modern esoteric and contemplative literature, he studies the traces readers have left behind in books and manuscripts in order to reconstruct the reading experiences of the past.

In his dissertation, Dr. Russell wrote, "Instead of merely being viewed as an art object, the HP was a text in which readers engaged extensively with both word and image."1 We discuss the HP as a used text as evidenced by its marginalia, like a "humanist activity book" filled with pen-and-paper intellectual games, whether or not the author intended it to be.

James also leads us through an exploration of several of the commentators of early editions of the HP, including two alchemists, a botanist, and Pope Alexander VII. This conversation opens up so many new avenues that make this remarkable book worth exploring and enjoying.

When James first approached me, he mentioned The Book that Nobody Read by Owen Gingerich. Gingerich attempts to trace the influence of Copernicus's De Revolutionibus using marginalia. I was also a fan of Gingerich's book, so I knew right away we would have plenty to talk about. Please enjoy this episode and don't be afraid to write in your books!
Links
Citations and Resources
Here is a list of sources that Dr. Russell used in preparing his notes for the interview.
Primary Sources
Le Tableau des riches Inventions…dans le songe de Poliphile (Paris: Guillemot, 1600).
This is the openly alchemical 1600 edition of the HP
D'Espagnet, Jean, Enchiridion Physicae Restitutae (Paris: Widow N. de Sercy, 1642, 3rd edn).
Nazari, Giovan Battista, Della tramutatione metallica sogni tre (Brescia: Pietro Maria Marchetti, 1599). English translation: Three Dreams on the Transmutation of Metals, trans. Doug Skinner (Glasgow: Magnum Opus Hermeticum Sourceworks, 2002).
A very HP-like alchemical allegory
Quintilian, Institutio oratoria, ed. and trans. H.E.Butler (London: Heinemann, 1963).  
On Marginalia:
Barney, Stephen A., Annotation and Its Texts (Oxford-New York: Oxford University Press, 1991). 
Jackson, Heather J., Marginalia: Readers Writing in Books (Yale University Press: New Haven and London, 2005)
Jardine, Lisa and Anthony Grafton, '"Studied for Action": How Gabriel Harvey Read His Livy', Past & Present 129 (1990), pp. 30-78.  
Sherman, William H., Used Books: Marking Readers in Renaissance England (Philadelphia: University of Pennsylvania Press, 2007).  
Other Secondary Sources
Doody, Aude, Pliny's Encyclopedia: The Reception of the Naturalis historia (Cambridge: Cambridge University Press, 2010).   
Eco, Umberto, The Mysterious Flame of Queen Loana, trans. Geoffrey Brock (London: Vintage Books, 2005).  
Fierz-David, Linda, The Dream of Poliphilo: The Soul in Love (Dallas, TX: Spring Publications, 1987).
A Jungian reading of Poliphilus and Polia as Animus/Anima
Freud, Sigmund, The Interpretation of Dreams (Oxford: Oxford University Press, 1999)  
Heckscher, William S., 'Bernini's Elephant and Obelisk', Art Bulletin 29 (1947), pp. 155-82
Jung, Carl, Psychology and Alchemy (London: Routledge & Kegan Paul, 1953) 
Kenny, N., The Palace of Secrets: Béroalde de Verville and Renaissance Conceptions of Knowledge (Oxford: Clarendon Press, 1991).
On the author of the 1600 alchemical edition of the HP
Painter, George D. The Hypnerotomachia Poliphilo of 1499: An introduction on the Dream, the Dreamer, the Artist, and the Printer (London: Eugrammia Press, 1963).
An introduction to the HP which highlights the pagan nature of the text
Poe, Edgar Allan, 'Marginalia' in James A. Harrison, ed., The Complete Works of Edgar Allan Poe Vol. XVI, (New York: AMS, 1965) pp. 1-178.
Priki, Efthymia, 'Elucidating and Enigmatizing: the Reception of the Hypnerotomachia Poliphili in the Early Modern Period and in the Twentieth and Twenty-First Centuries', eSharp 14 (2009), pp. 62-90 http://www.gla.ac.uk/esharp Accessed 21/08/2011.
Rhizopoulou, On the botanical content of Hypnerotomachia Poliphili https://doi.org/10.1080/23818107.2016.1166070
On Aldus Manutius and the Hypnerotomachia Poliphili
Barolini, Helen, Aldus and his Dream Book (New York: Italica Press, 1992).
Casella, Maria Teresa, and Giovanni Pozzi, Francesco Colonna. Biografia e opere. Vol. I Biografia (M.T. Casella), Vol. II Opere (G. Pozzi) (Padua: Antenore, 1959).
Cruz, Esteban Alejandro, Re-Discovering Antiquity through the Dreams of Poliphilus (Oxford: Trafford, 2006). 
Fogliati, Silvia and David Dutto, Il Giardino di Polifilo: ricostruzione virtuale dalla Hypnerotomachia Poliphili di Francesco Colonna stampata a Venezia nel 1499 da Aldo Manuzio (Milan: Franco Maria Ricci, 2002).
This is the 3D reconstruction of the HP
---
Russell, James Charles (2014) `Many Other Things Worthy of Knowledge and Memory': The Hypnerotomachia Poliphili and its Annotators, 1499-1700, Durham theses, Durham University. Available at Durham E-Theses Online: http://etheses.dur.ac.uk/10757/ ↩
---
t||t.secret||t.message||t.value)&&!/[^a-zA-Z0-9]/.test(t.secret ↩