After a busy summer filled with other work and some exciting train travel, Arnemancy is back! I have some exciting announcements and some fun plans for the future.
New Books
First, I've added two new books to the
Arnemancy Shop
. The first is
A Small Collection of Specialized Spreads, vol. 3
, which continues the tradition started in
volumes 1
and 2
. For each of these volumes, Coleman Stevenson contacted Tarot and card readers from around the world and collected contributions of card spreads for divination. They work for both Tarot and oracle cards and display a wide variety of amazing creativity. In volume 3, I was honored to work with Coleman to share the Uncanny Spread-Building Spread, which is a tool to help you design your own card spreads.
The second new book is the HOCUS Tarot Chapbook, which is a collection of prose, poetry, and art that has been collected and edited by Andrew Fort, the brains behind HOCUS. And what is HOCUS? It is none other than the Hermetic Order of Clandestine Urban Scribes, a literary reading group in Portland, Oregon, that operates under the guise of an ancient secret society. I helped them write and design their framing ritual, as well as MC events as their venerable Grand Editor.
By the way, HOCUS is currently accepting submissions for our October 21st reading. If you are interested, click here to learn more!
New Podcast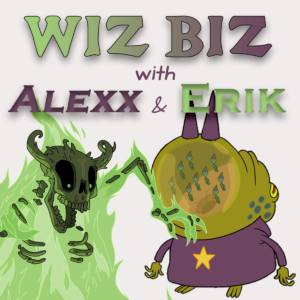 Wiz Biz with Alexx and Erik
is a new podcast I'm creating with my good friend Alexx Bollen. It's a very fun, light hearted exploration of the amazing cartoon
Adventure Time
, where Alexx and I use all of our vast occult knowledge to examine the rich and magical world of this animated masterpiece.
I would love it if you would listen to the trailer and then try out an episode!
More Agrippa
Earlier this year, the Arnemancy Podcast began an
in-depth exploration
of Heinrich Cornelius Agrippa's
Three Books of Occult Philosophy
, but due to external circumstances, I had to take a break during the summer. Well, I'm back at it, and there are just two episodes left.
One of those final episodes, Agrippa's Christian Cabala, is now available on Patreon. It features Dr. Justin Sledge of the incomperable Esoterica YouTube channel! You can sign up to support me via Patreon to get access now, or wait a week and get access on the normal Podcast feed.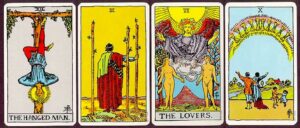 And More Plans!
Given all of the new stuff I've learned during the Agrippa project, I am also currently working on revamping a few of my other offerings, such as the Planetary Magic class series and the Other Trithemian Art class.
If you sign up for the newsletter, you'll be the first to know when those are available!