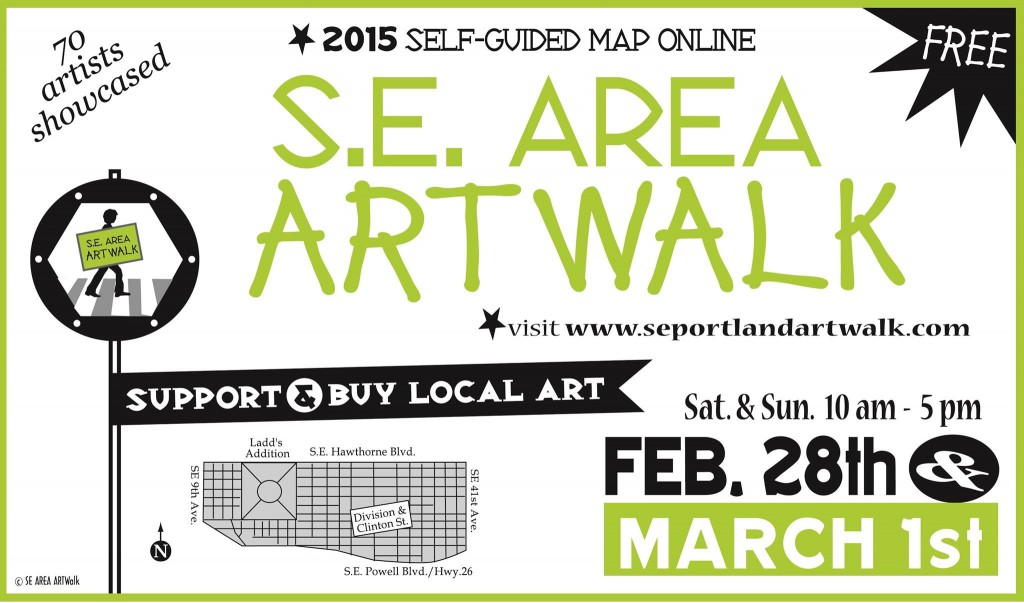 Date/Time
Date(s) - Feb 28, 2015 - Mar 1, 2015
10:00 am - 5:00 pm
Location
Lucky No. 3: an Arts Boutique
Categories
I'll be at Lucky No. 3: an Arts Boutique for the 12th annual Southeast Portland Art Walk.
This event takes place from 10am to 5pm on Saturday, February 28th, and Sunday, March 1st. Artists, studios, and galleries from all over Southeast Portland will be participating! Read more at the SE Area ARTWalk website.
Lucky No. 3 will be hosting at least three artists. In addition, I'll have a table reading Tarot cards. Even better, I'll be doing readings for tips only! That means you just leave me whatever you think the reading is worth, even if it's just a cookie. I don't accept pets or children as payment.
Please come on by! The art gallery is really great and the entire walk is a blast.